Roughly from left to right: Craig as Dexter Morgan, Kim as The Scout, me as The Spy as Graham Smith, Jim as a witch, Anna as a witch, Graham as Minecraft Guy, Lisa as a dinosaur, Tim as a Murloc, Laura as Red Riding Hood, and Amanda as Sully.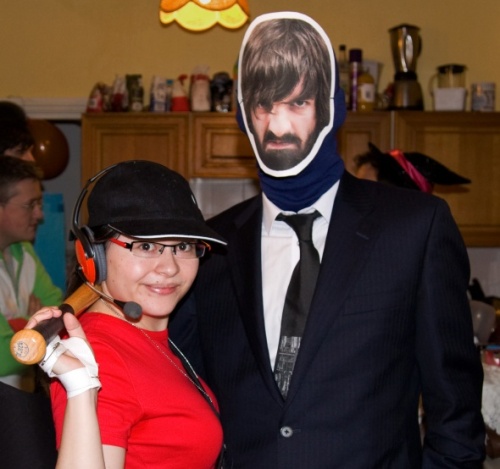 I'm actually grinning.
John made these amazing pumpkin desserts in little ramekin dishes, so he's forgiven for coming as John Walker.
The wrap-around made this even scarier than I'd intended.
I eventually discovered for myself how disturbing it is to see someone else wearing your face.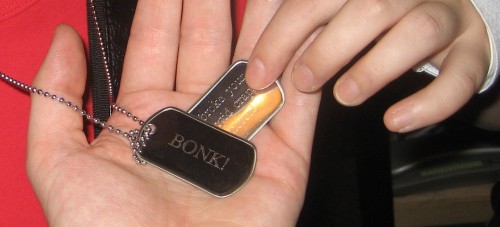 Kim's custom-made dog tags – "BONK!" and "I broke your stupid crap moron!"
I did not spend a lot of the evening with my mask correctly aligned.
Graham forgot not to sit down.

And making this video is why Rich Cobbett is forgiven for coming as Rich Cobbett.


In reference to this.
Pumpkin carving the previous night.
This was mine, a dramatic departure from last year's.