The last few days I've been doing a game jam with Liselore Goedhart, being filmed as a documentary series called Super Game Jam. It's been loads of fun, surprisingly chilled, and we're really happy with the game we made. We finished it yesterday and let people play it at the London Game Space last night – fantastic to see people laughing so much at something that didn't exist two days before.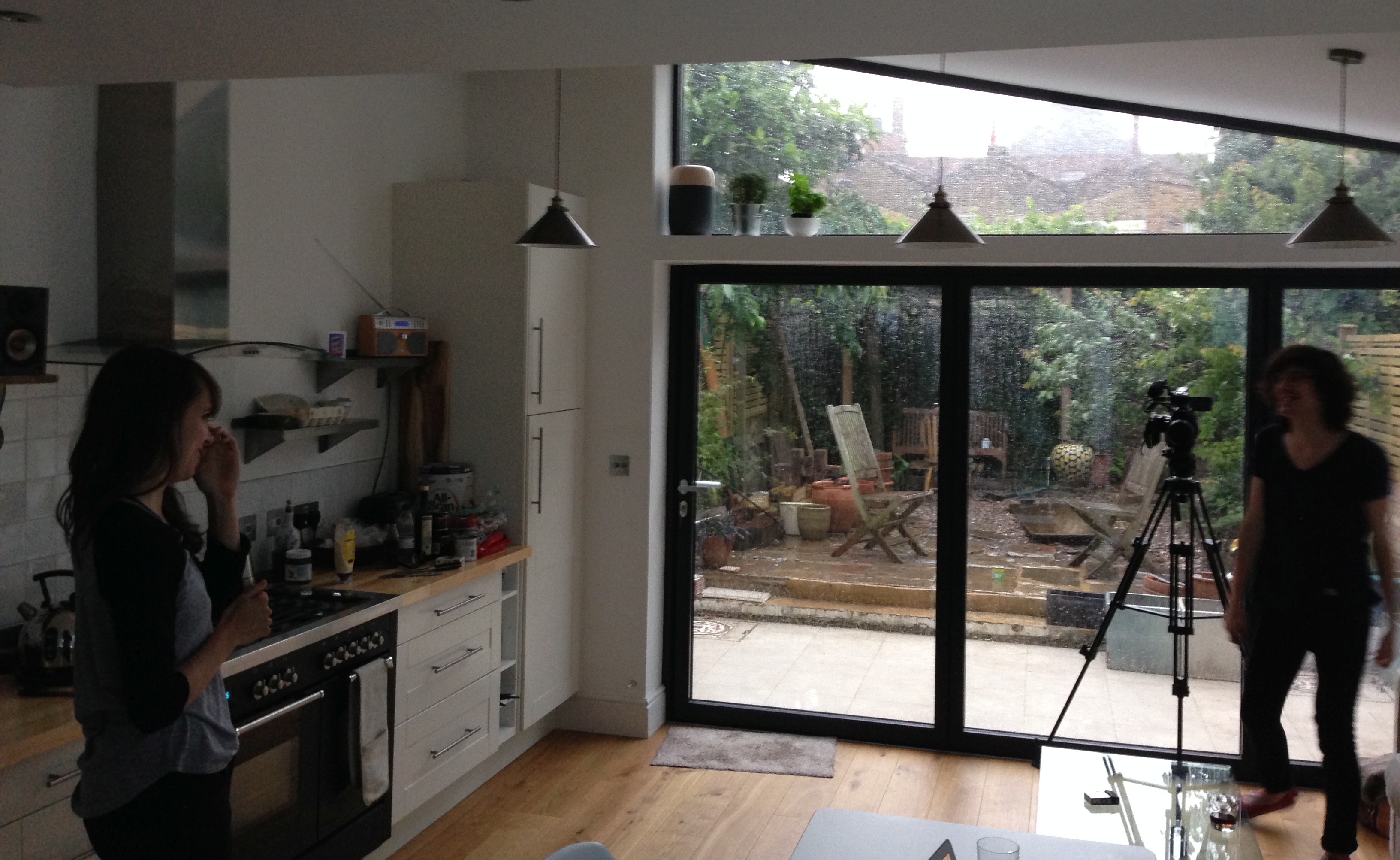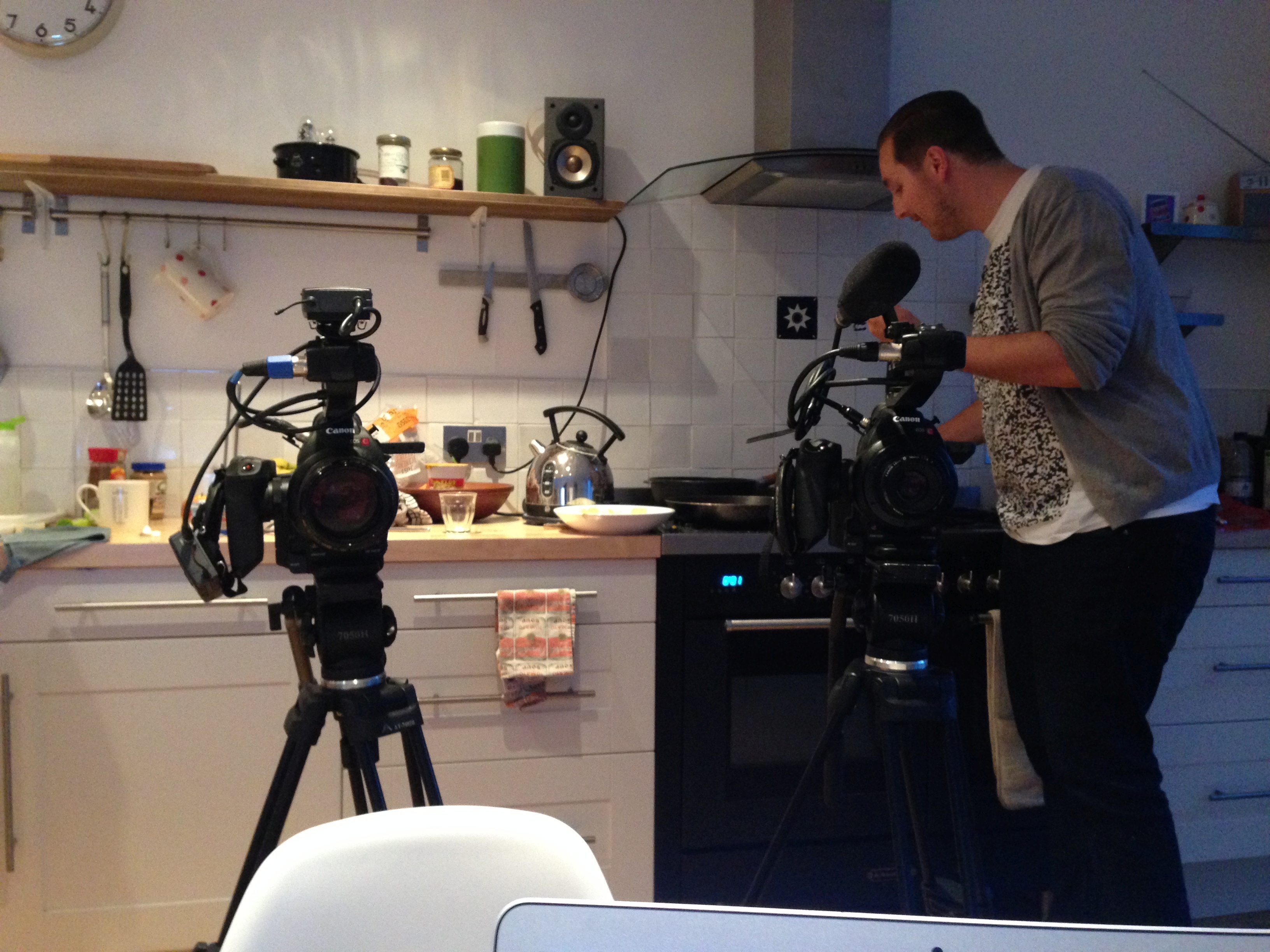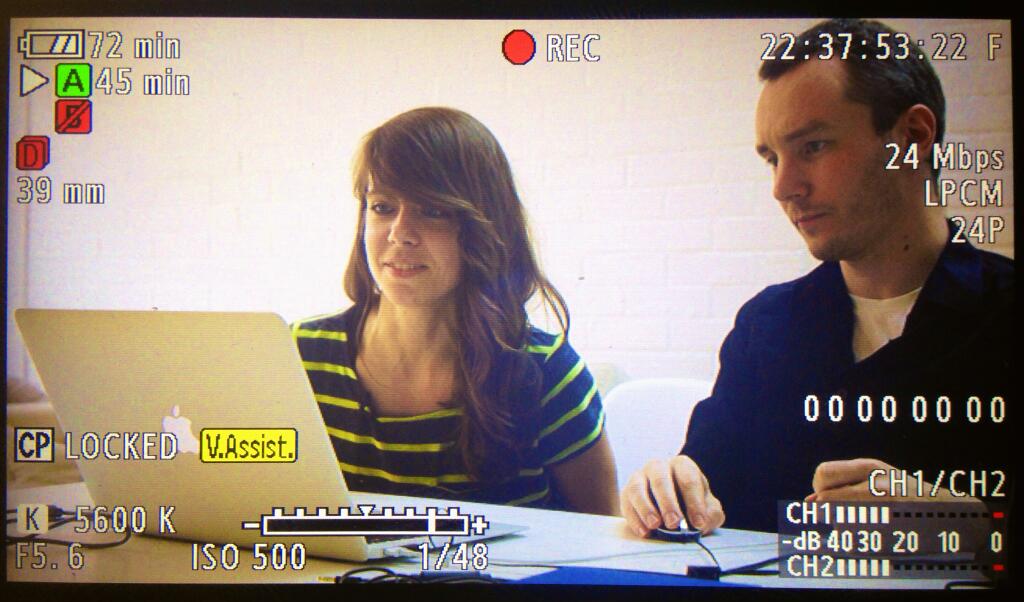 Can't talk about the game till it comes out with our episode in September, but a few people took photos: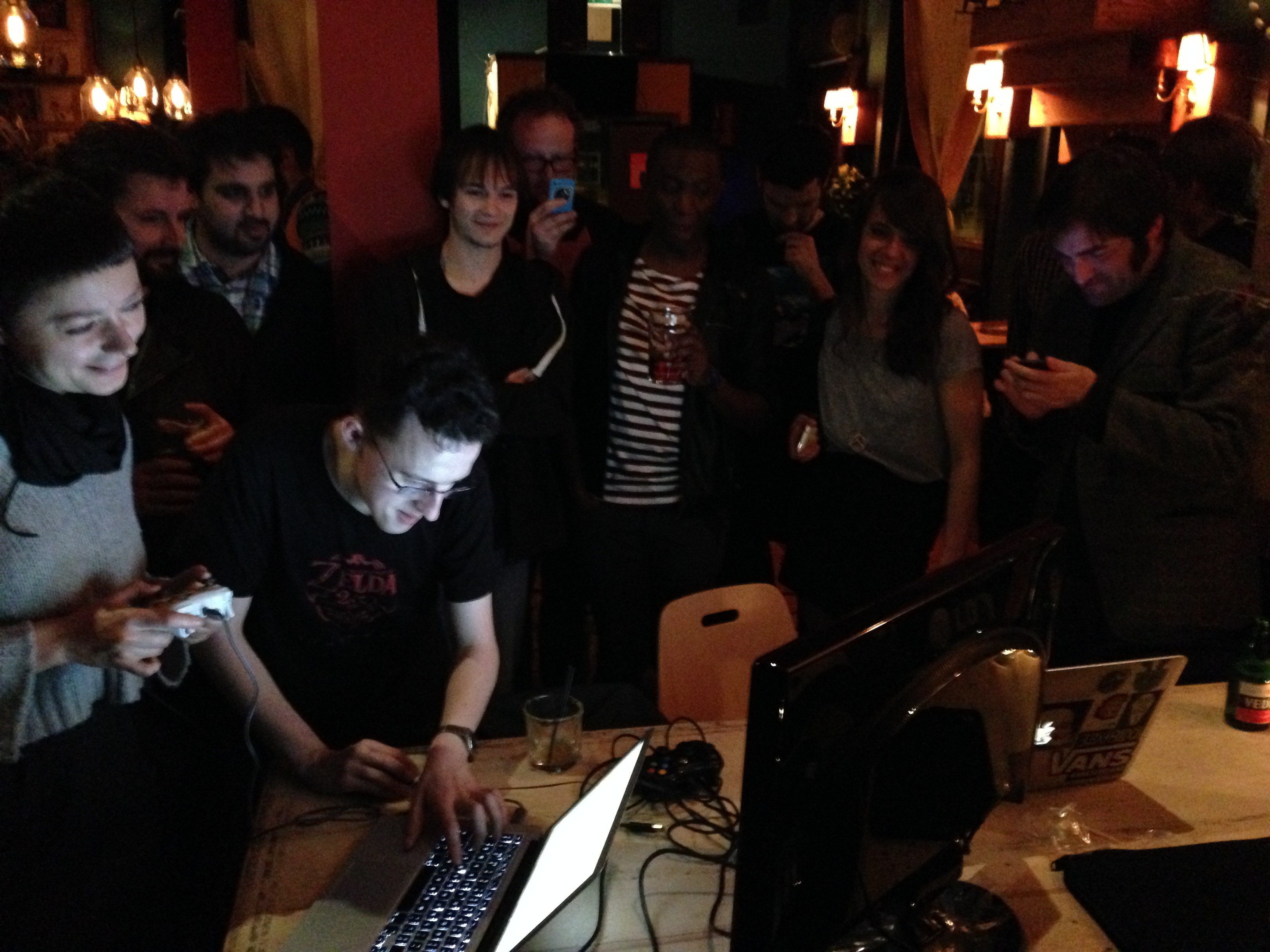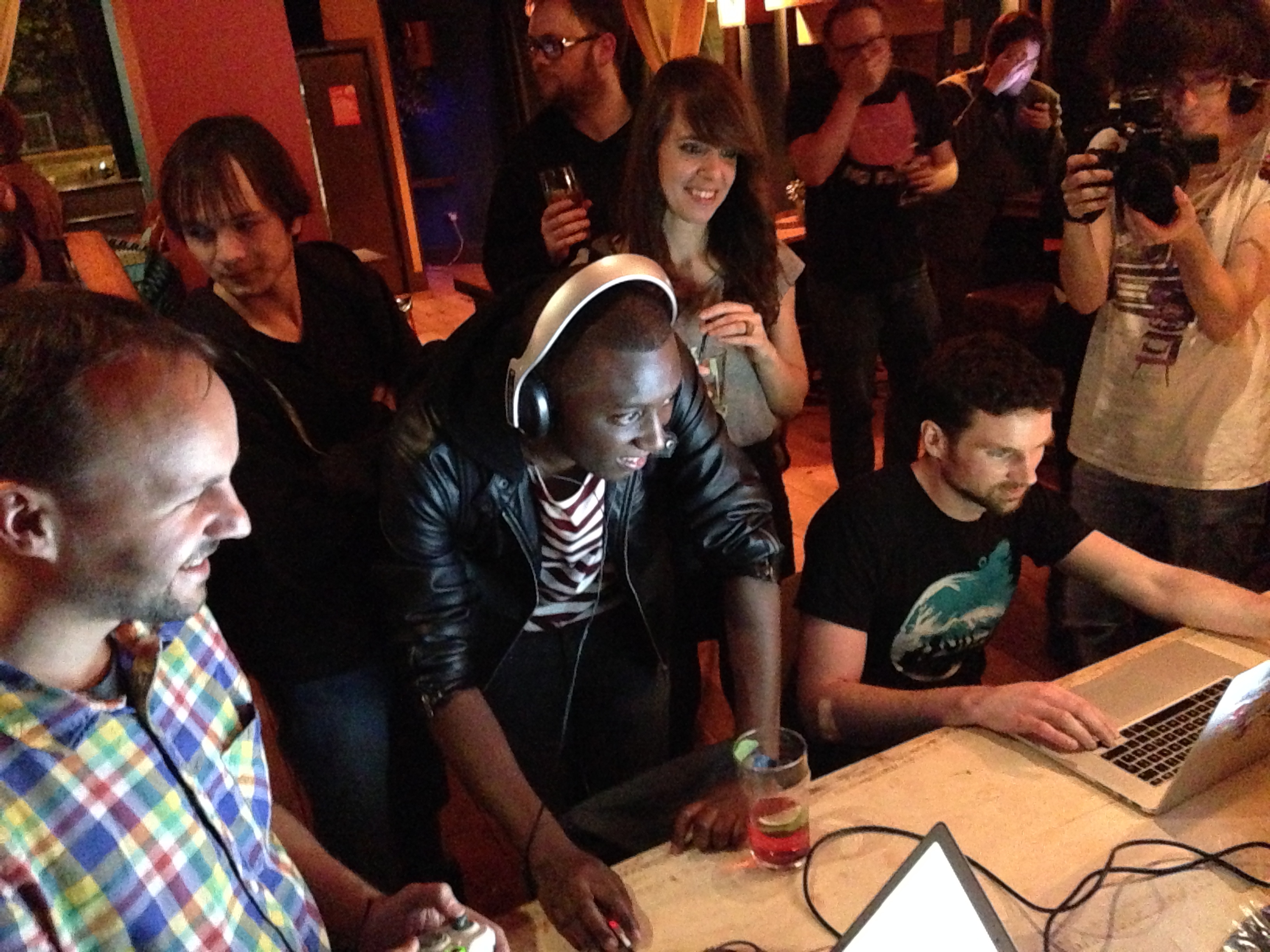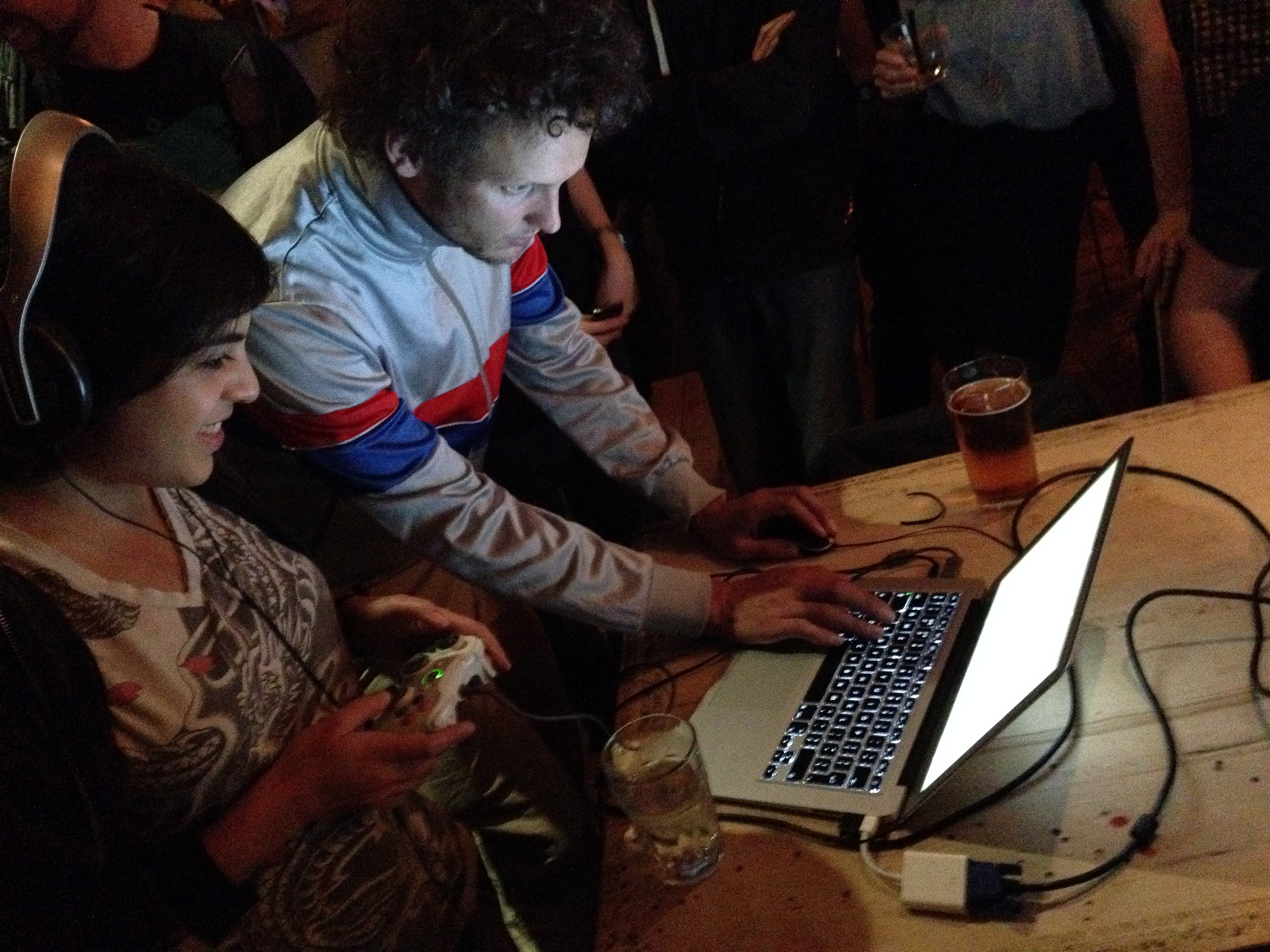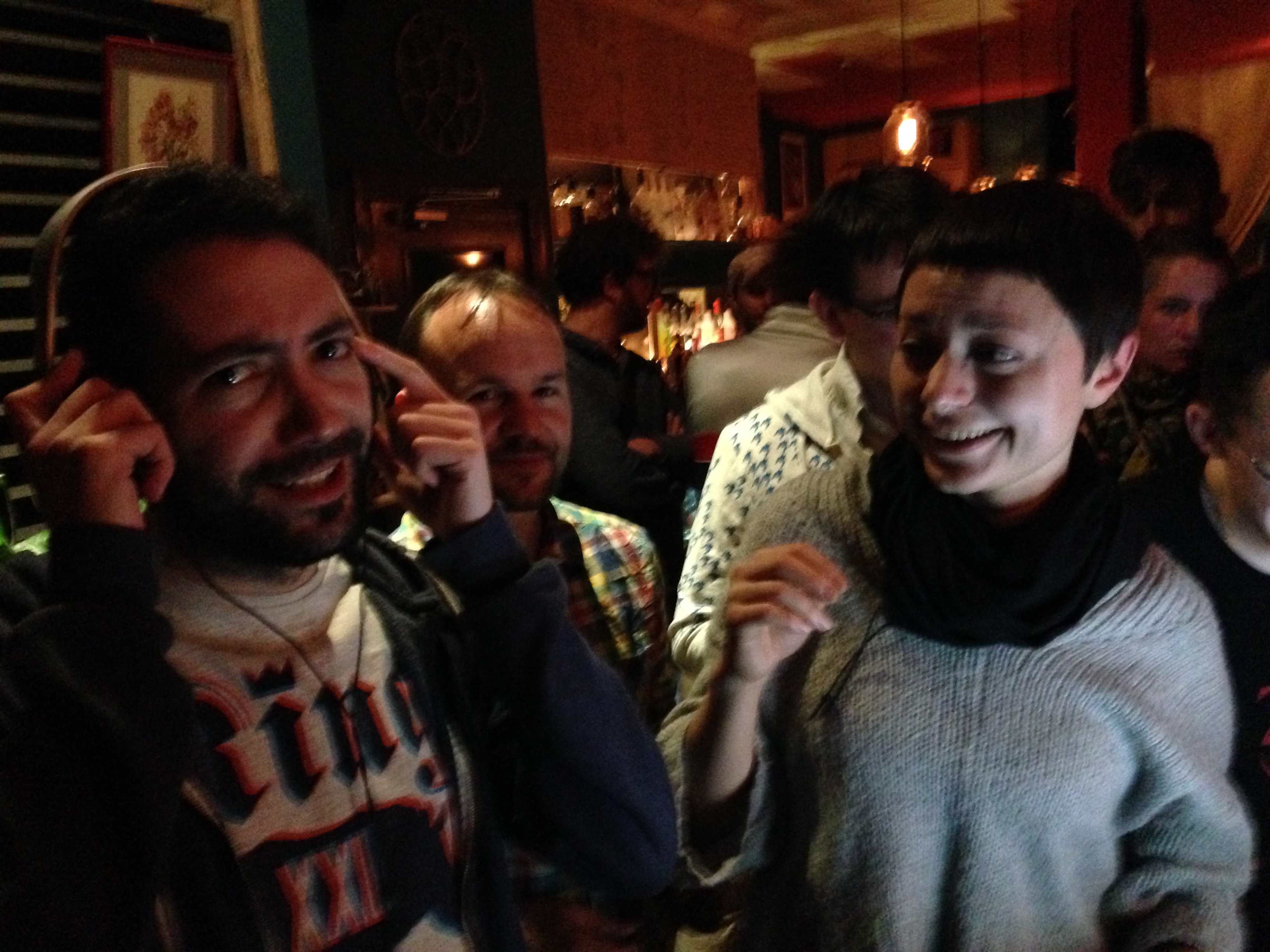 This means that for a few days I technically had four games in development, but this one is done now, Floating Point just needs a few promotional bits before I put it out, and Grappling Hook Game is shelved until Heat Signature, my main project, is done. Basically I've just had three weeks where I let myself dabble in other projects for a bit, but I've also made a load of progress on Heat Sig in that time, and I'll be showing that off before long.
First ep of the documentary features JW Nijman of Vlambeer and Richard Boeser of Ibb and Obb, and like all eps comes with the game they made – a racing game about breakups. You buy the series on Steam once and then you get all five episodes and games as they come out (Windows only for now, though the video part will be tweaked to work on Mac next).