I get this question a lot, which is lovely because it suggests people want to support the game and are happy to pay to do it. Thank you! I will very much want you to do that at some point!
Kickstarter is awesome and I may need it some day for something, but not Gunpoint. Here's my thinking.
1. Gunpoint will get made.
Kickstarter is meant to enable the production of things that wouldn't otherwise be possible. Gunpoint is possible! I'm making it right now! I'm sure if a pile of money dropped on me, I could find some development use for it, but fundamentally the game does not need money to be completed. Asking for it on a funding site would be dishonest.
2. I'm not comfortable selling something I haven't made yet.
Gunpoint will be made, but will it be good? I hope so! I'm pretty confident. But that's not a certainty. And if I start selling it now, I'm gambling with money that isn't mine. The people giving it to me are obviously fine with that, but that's not enough. It's my responsibility to make sure any deal I offer is a good one for you.
I think about this a lot, now that I've started a company and I'm working on something I will eventually sell. Covering the games industry right now gives you a deluge of ridiculous stats about ridiculous pricing concepts that make ridiculous money. Here's an incredible quote from senior game designer at Amazon.com, Nik Davidson.
"We like to think that the ones spending vast sums on these [free-to-play] games are sons of Dubai oligarchs, but we have the data to prove that they're not, and that they probably can't afford to spend what they're spending. We're saying our market is suckers — we're going to cast a net that catches as many mentally ill people as we can."
Source: Gamasutra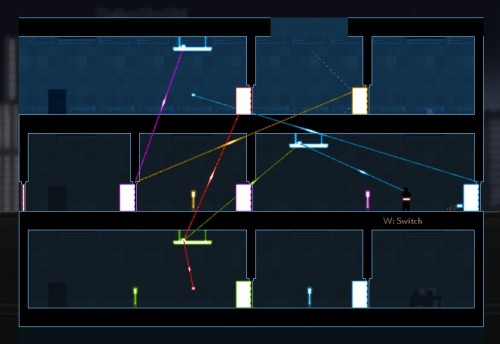 This was a puzzle solution using a circuit linking mechanic I, uh, decided against.
The questions of "what will people pay for?" and "how much?" consume people. They're turning up some surprising answers, and the answers are becoming the new rulebook for how to sell games.
If those are your only two questions, you're primarily a businessperson. I'm not really interested in that. I want to be able to answer the other questions: "what would I pay for this?" and "would I be glad I did, a month later?" I need to be certain of the answers to those before I take anyone's money.
It's great that I already have some people's trust, but I won't use that until I've earned it. I don't believe in just taking people's money any time they're willing to give it, or in charging whatever people are willing to pay. It's my ethical imperative to make sure what I offer justifies what I'm asking for it, and I can't be sure of that until it's done.
3. I can't quit my job yet.
It has been pointed out that I could make Gunpoint faster if I quit my job, and Kickstarter money could enable that. The first part is definitely true. The second part isn't.
I can't quit my job unless I have another one to go to. One day indie game development might become that, but a successful Kickstarter isn't a career. Getting a lot of people excited enough to give you money is not the same thing as being a good game developer. I have to actually become that before I'll give myself a job doing it. If I'm going to employ myself, I need to become someone I'd hire.
(If I ever do go into development full time, by the way, I won't stop my games writing.)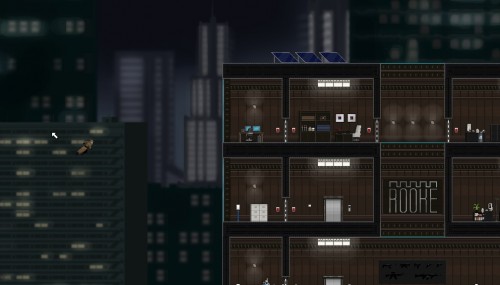 4. Alright, whatever. I just wanted to throw some money at something.
Then you are a useful and attractive person to know! Please come back! Right now, you can make Gunpoint's main artist John Roberts very happy by ensuring the next thing he gets to work on for his day job is the next goddamn Elite!
And you can make my friends Jim and James very happy by backing their robot Stalker-like, set in a gorgeously gloomy countryside generated by the clever algorithms of Tom Betts.
And you can fight drunk skeletons in Sui Generis! Back that! I badly want this kind of physical combat to take off.