My current task in Heat Signature is to tweak the airlocks so there's room to put a closed door between you and the rest of the ship when you board. That way, you have as much time as you like to plan out your attack and wait till the guards are where you want them.
I needed the airlocks to clear 4 squares on the ship's collision grid, to give you room to stand. But I hit a weird bug: some of them, maybe a third, did not clear. I checked the 'clear grid' function was executing on each of them, but still some of them ended up blocked.
I could see nothing wrong with the code no matter how hard I looked, so the only way to solve it was to look at a lot of test cases and see if I could spot what the bad ones had in common. As I said in my tutorial episode on debugging, it's often impossible to see the problem until you get a clue about where to look. So I spawned lots of ships, checked each airlock, and screenshotted each one. And it was only looking back at the screenshots that I spotted what all the bad ones had in common – or rather, what all the good ones did.
I thought it might be fun to just put up all the shots I looked at and see if you can spot it yourself. Not the actual explanation of the bug, of course, that's tricky without seeing all my source code, but I was just looking for any commonality at all. And in case you think I'm Tom Sawyering you into solving it for me, I have no compunction about just asking for help when I really am stuck. This one was kind of fun to figure out, for a certain definition of fun.
Here are all the bad ones. The grid thing is showing what bits of the ship are solid, and these are 'bad' because the part I'm standing in is all red – I'm stuck. None of the debug text is relevant.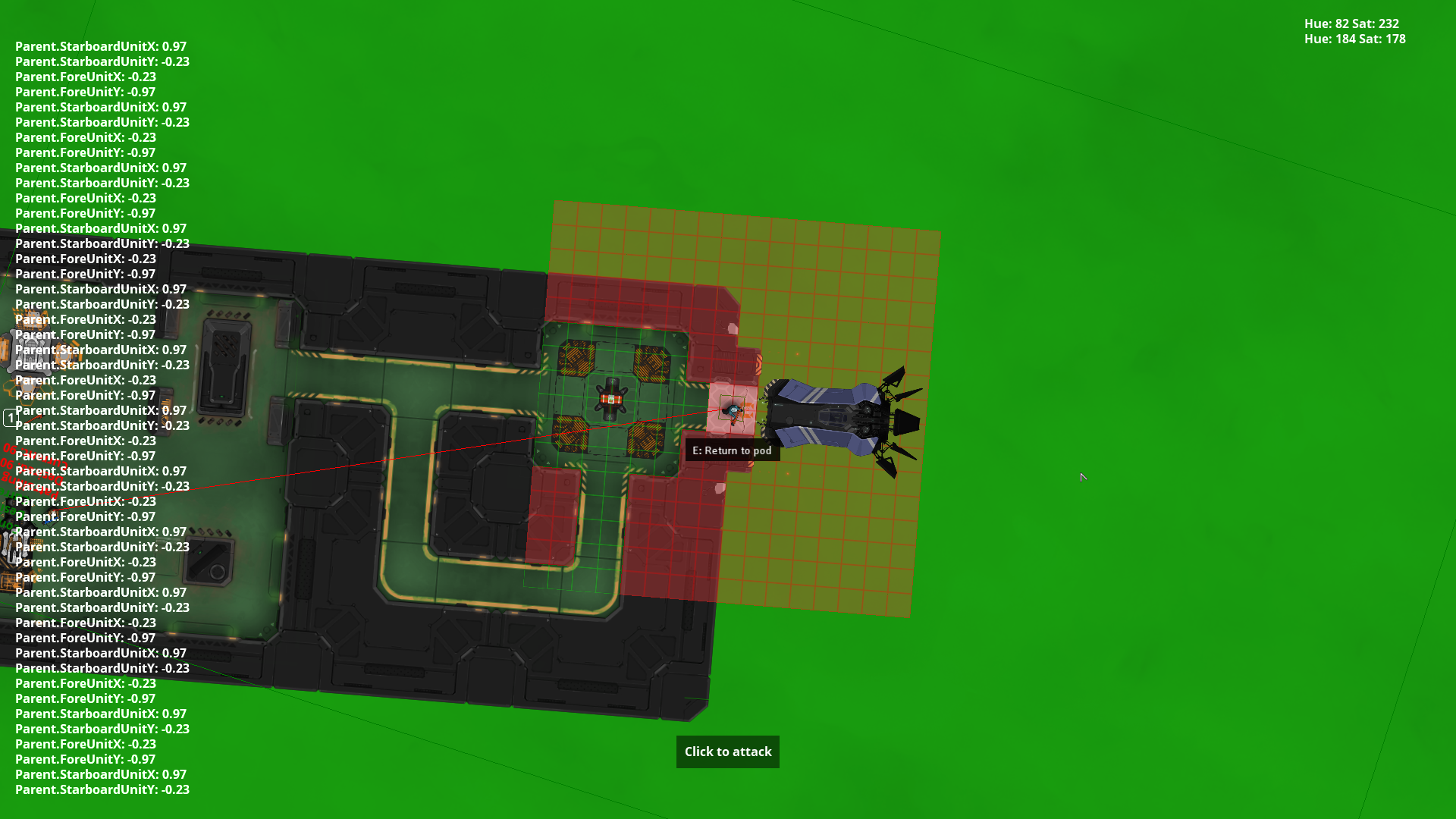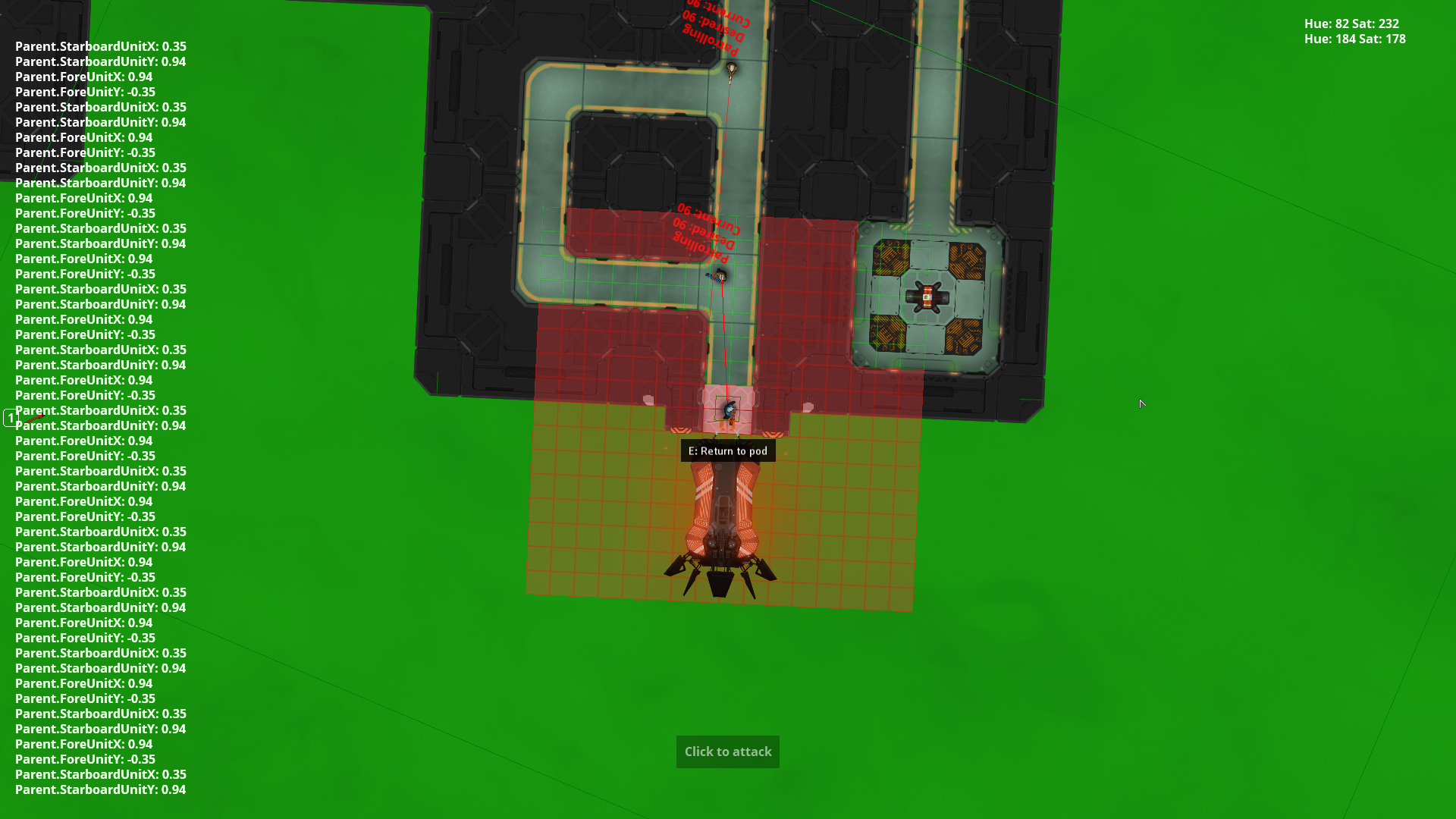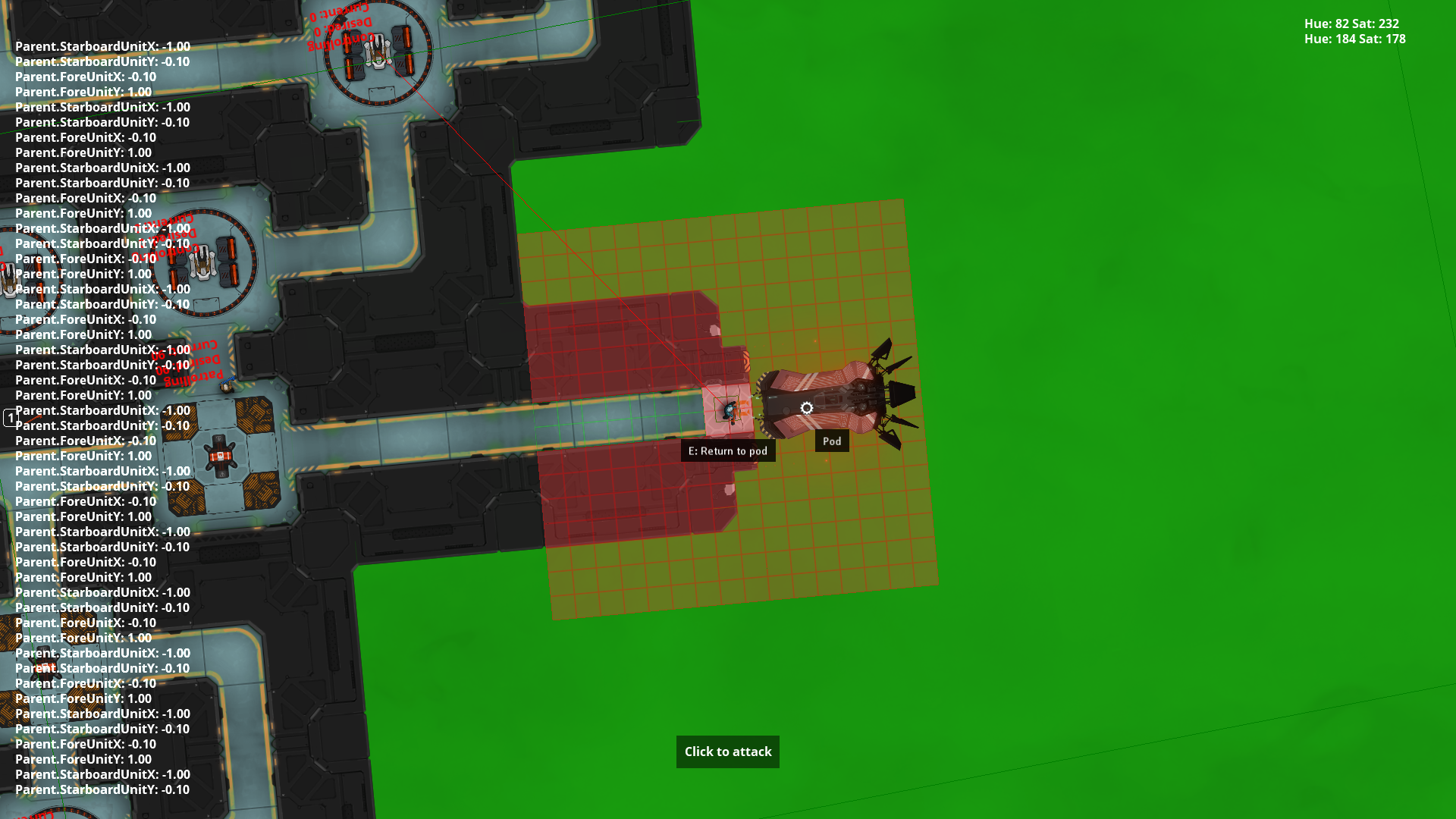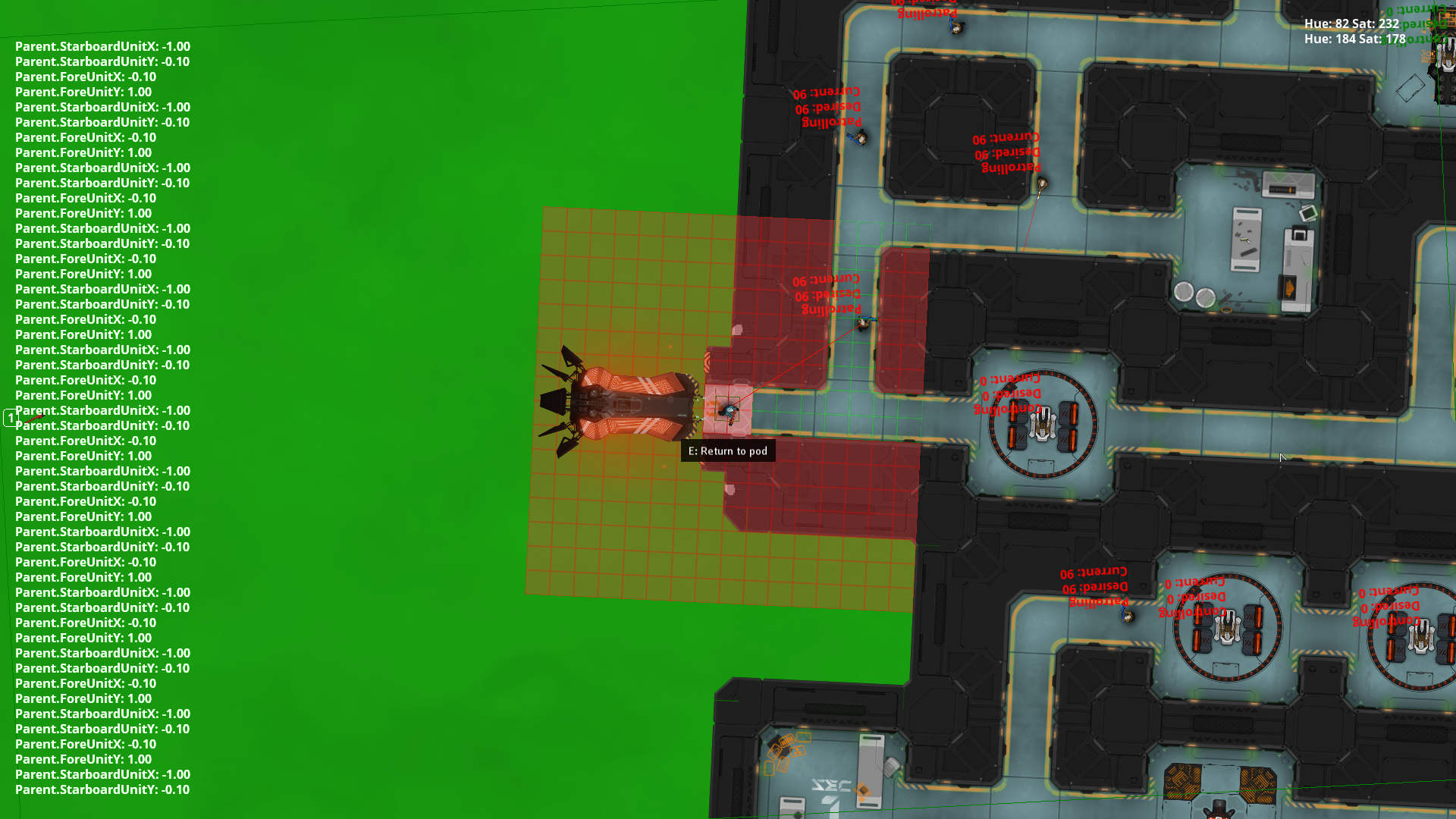 And here are all the good ones – the area I'm standing in is green, I'm free to move.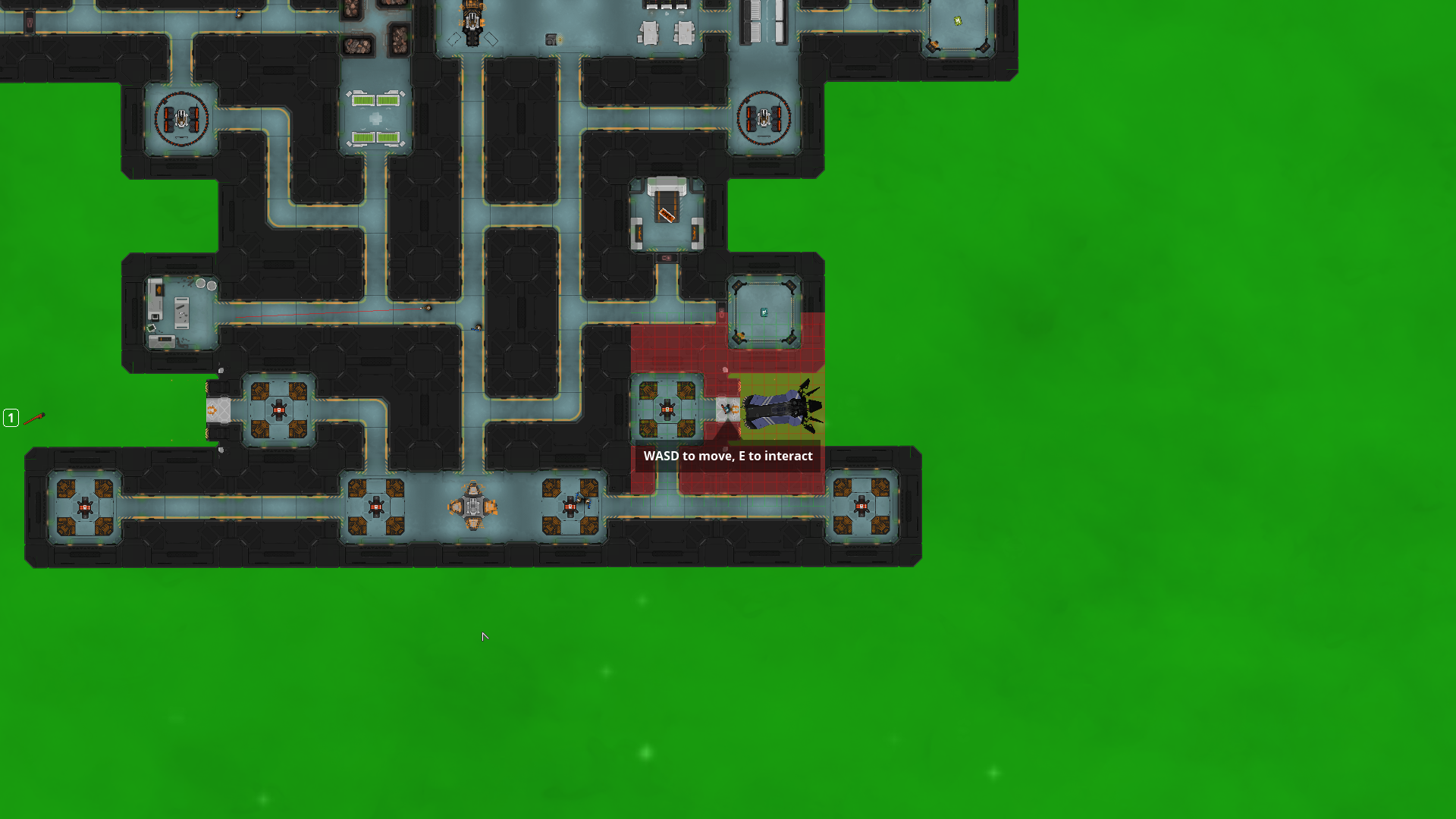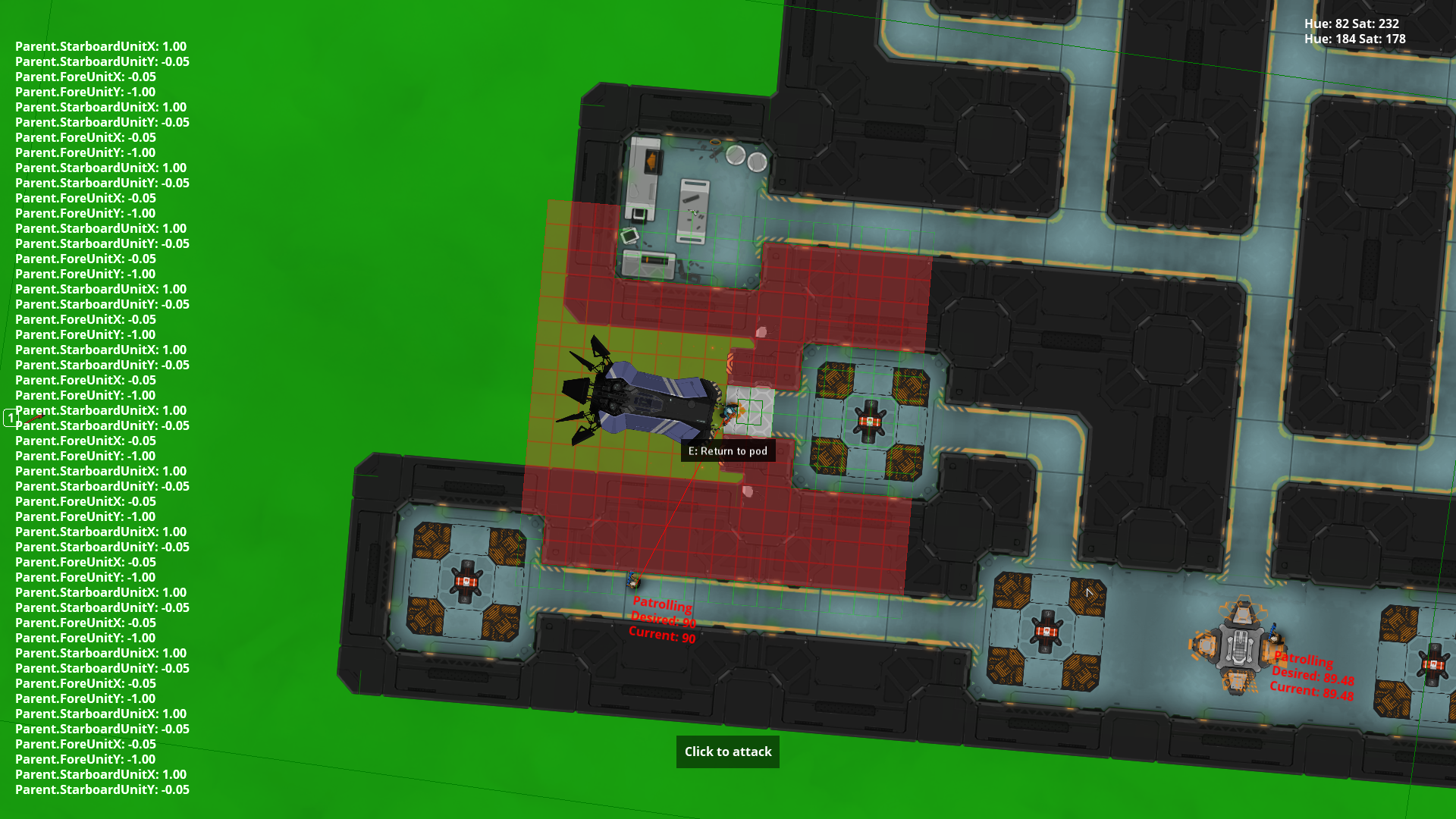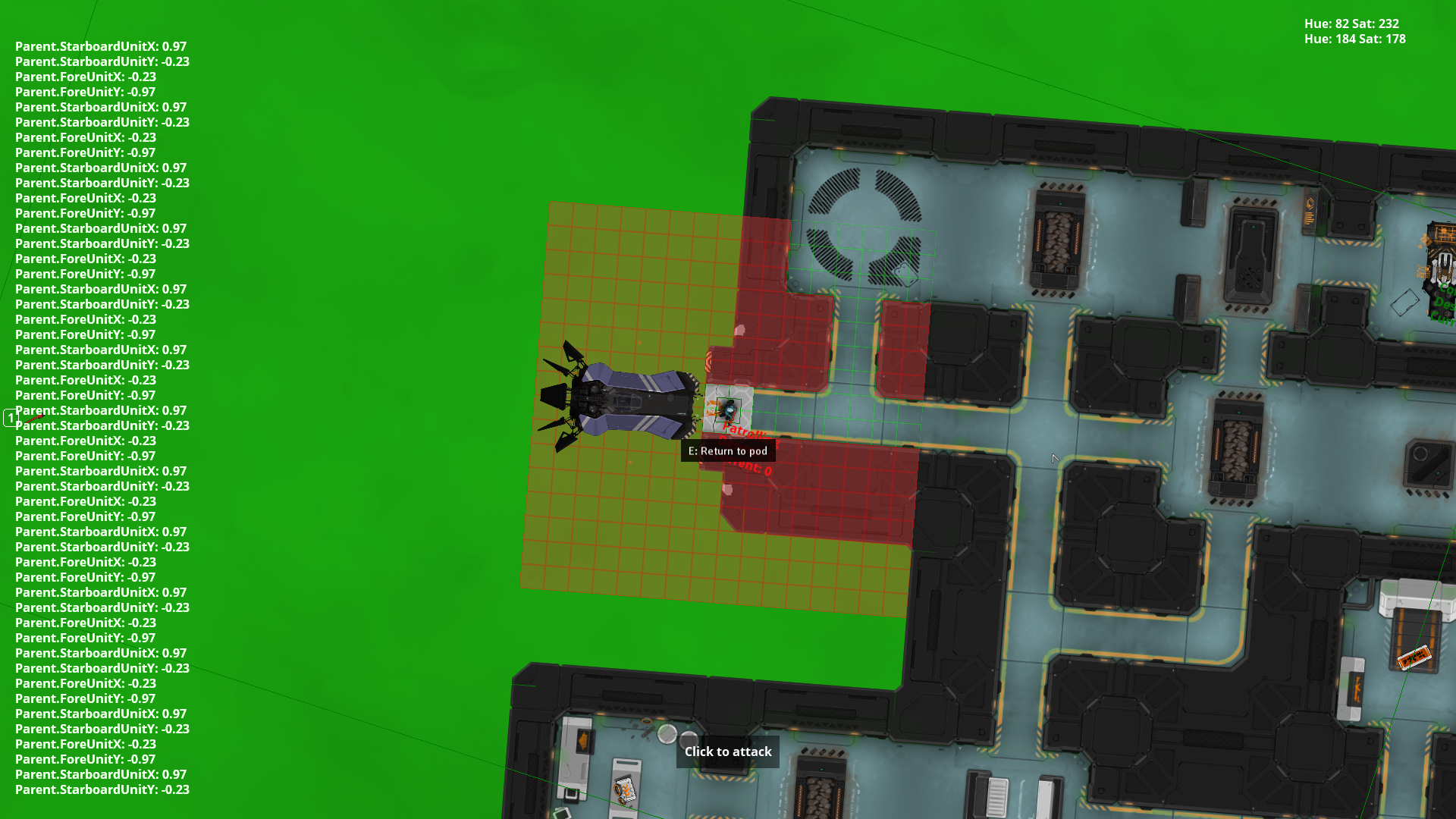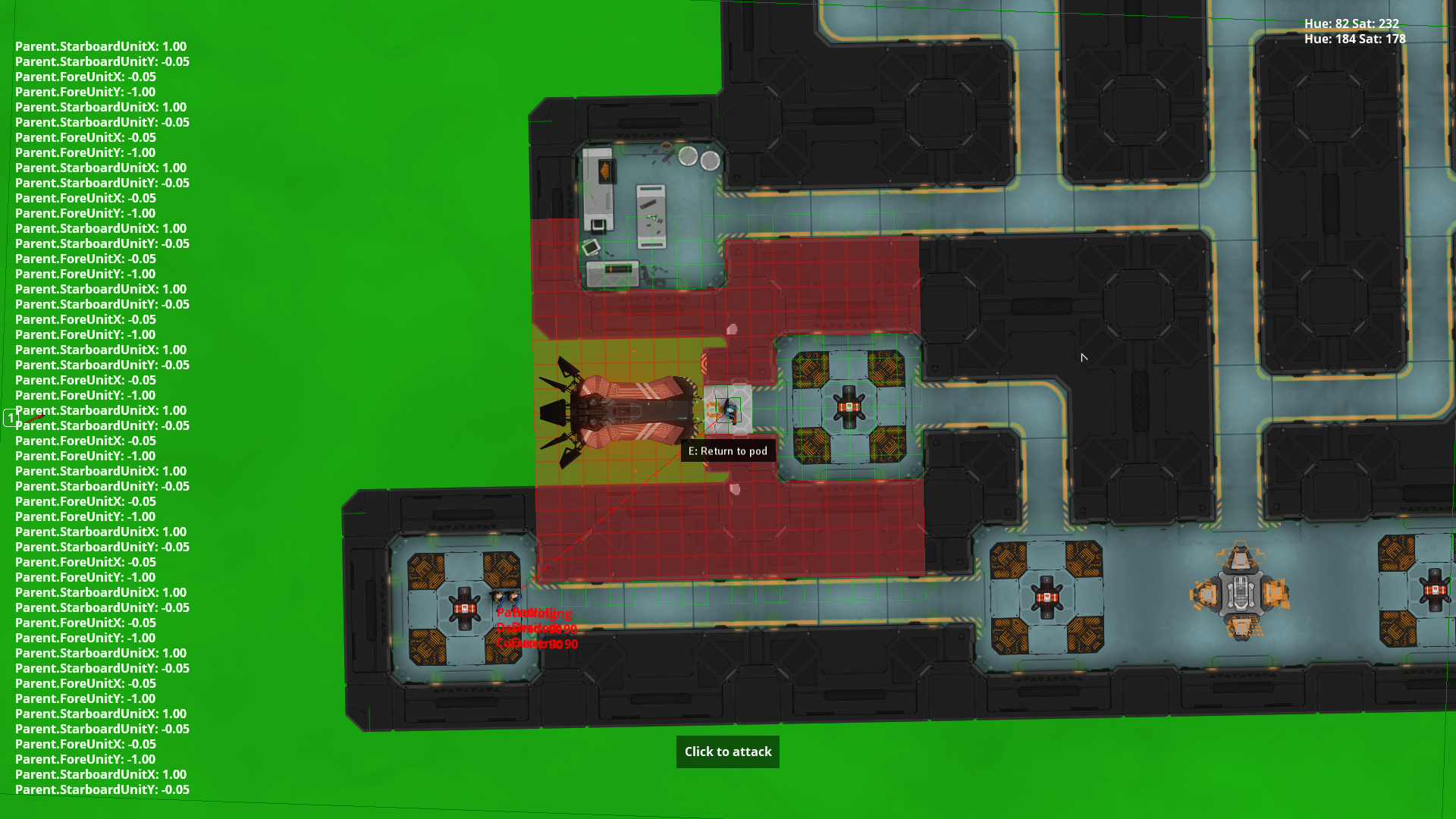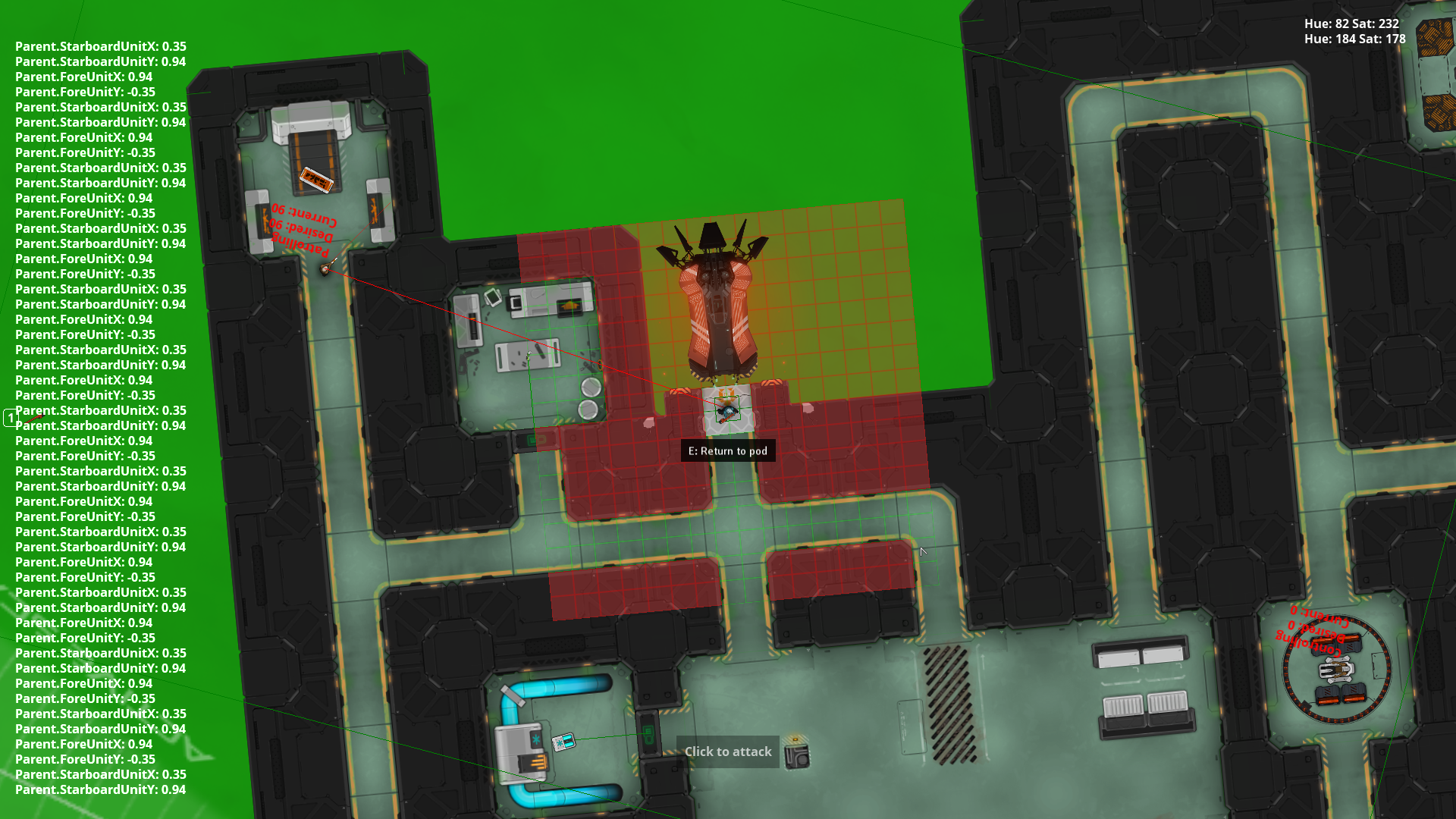 So there's something all the bad ones have in common and something all the good ones have in common, and it's evident in these shots. Comment if you spot it!
Update! People have got it! Both here and on Twitter, in fact I think most people who took a stab either got it or got something close enough. Kudos to Pompolic for the first correct solution I saw. I'll detail what was going on below, but hide it until you click to reveal the solution, for anyone who still wants to try it for themselves.