IndieCade East was lovely. It's a convention in New York, held at the Museum of the Moving Image, consisting mostly of people giving talks about games or showing their games. For example, Zack Johnson talked to Margaret Robertson about the crazy 11-year history of his still actively developed web game Kingdom of Loathing: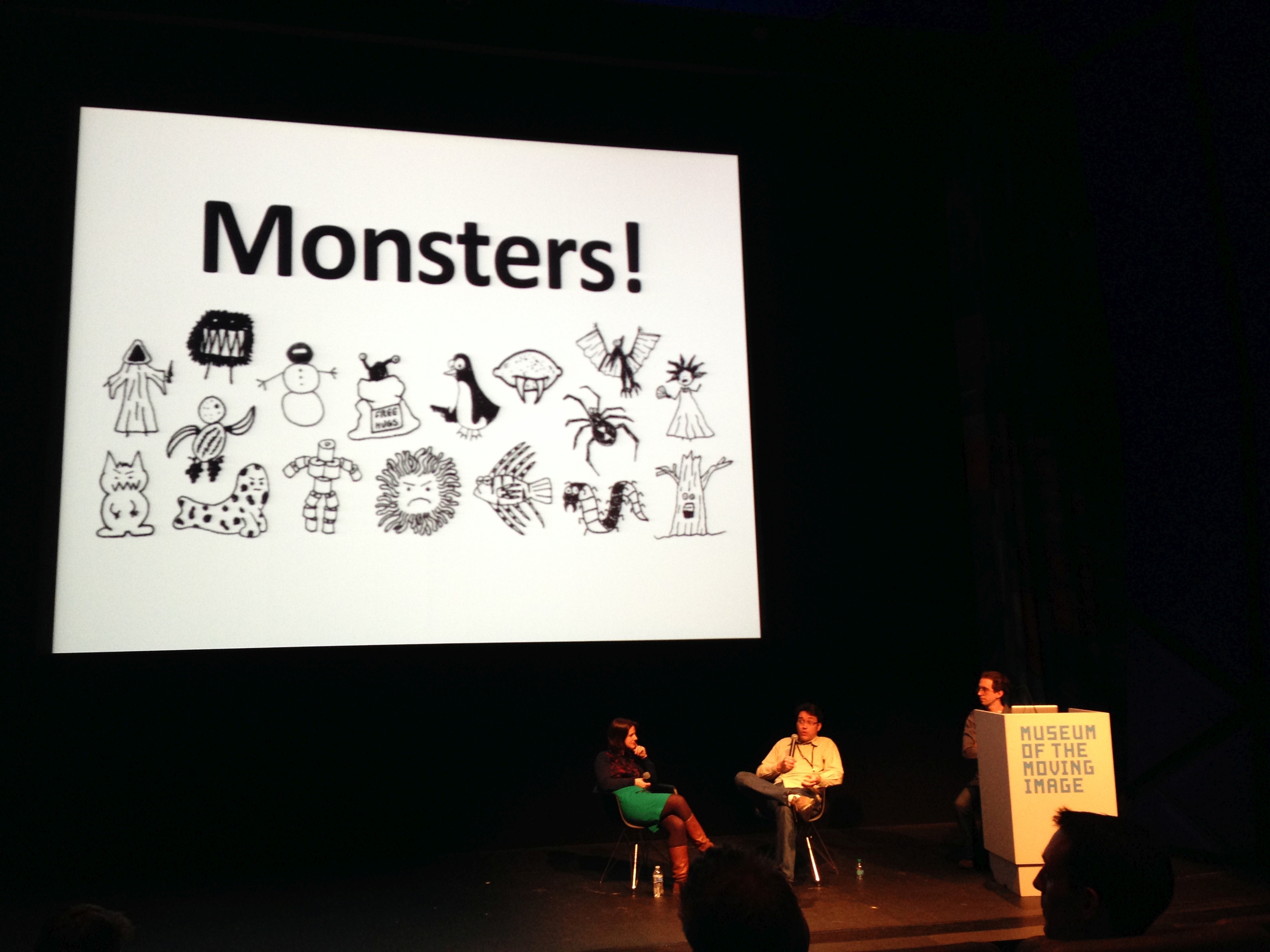 And in the showing-games part, there was Dry Ice: a top-down local multiplayer game in which all four of you control craft that go invisible – even to you – until you fire.
(I talk more about both these things in the latest Crate and Crowbar podcast)
I was there partly to show both the games I'm working on, get people to play them, and ask them which they preferred. That forced me to get both in suitable shape to be played by strangers: as soon as I committed to doing it, I realised the grappling hook game needed objectives to make the co-operative movement useful, and Heat Signature needed visibility tweaks and player guidance to make it comprehensible.
Once I had a build of each ready for IndieCade, I made videos to show their current states to the internet too. The internet spoke pretty clearly: the grappling hook game's video has about 3,000 views, and Heat Signature's now has 27,000 and got coverage on big gaming sites.
At IndieCade, though, the first three people to play both prototypes all said they liked the grappling hook game more. Two people said they were more excited by Heat Signature at first, but changed their vote after playing the grappling hook game. And after around ten people had played or seen both games, the votes were about 60% in favour of the grappling hook game.
That's not a significant lead, and a tiny sample size compared to the internet, but it's alleviated my worry that the grappling hook game might have been really far from working. The build I showed has lots of extremely awkward control problems, and I think with a few simple fixes it would have got an even better response. As with Gunpoint at the IGF in 2012, lots of these were things I knew were problems, but wasn't 100% sure how to solve until I saw people struggle with them right in front of me.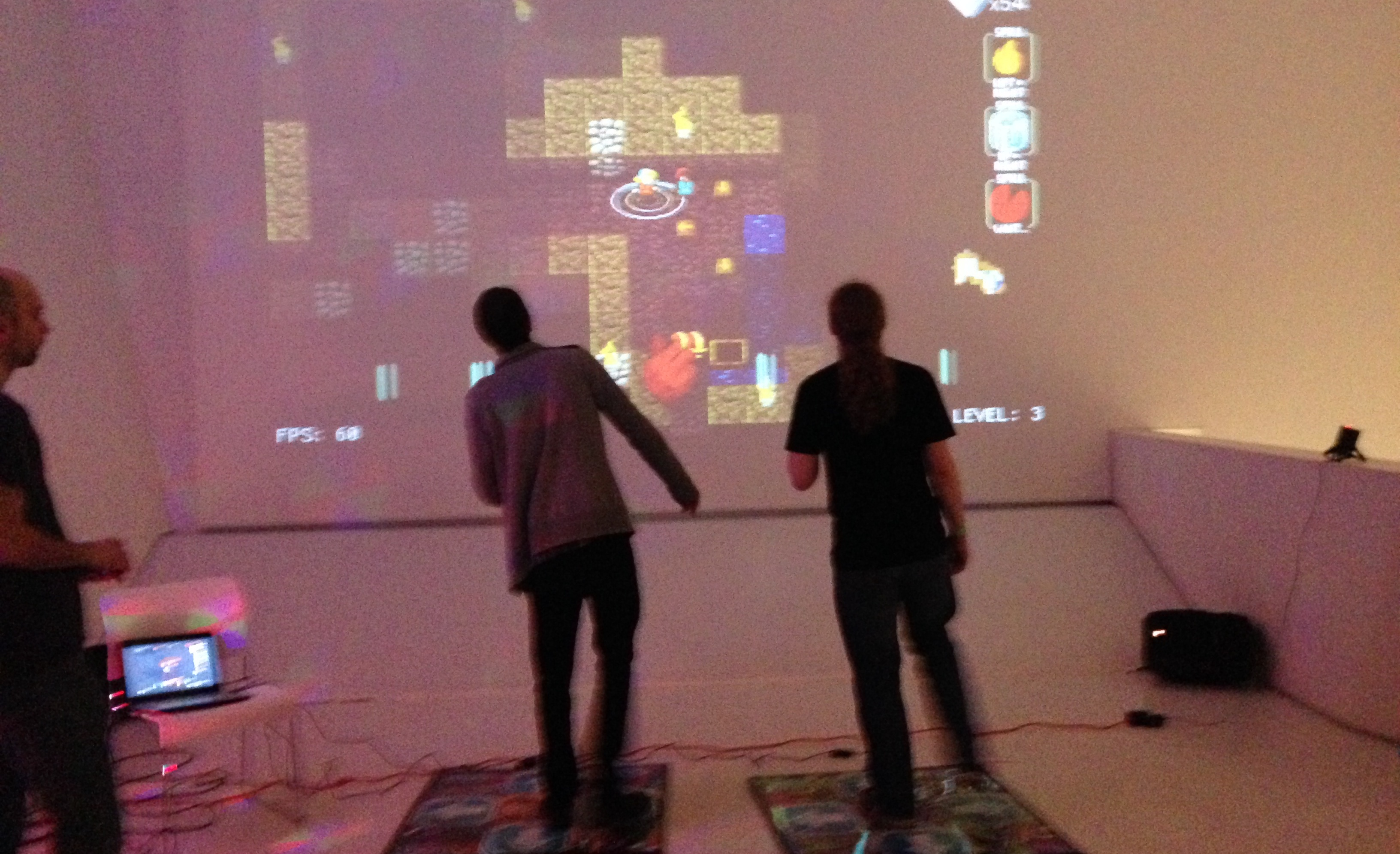 It's always been the plan to make both games, and it still is. I was showing the two partly to force myself to focus on what each one truly needed to be playable, partly to see if either one of them was just not going to work for people, and partly to see which one it makes sense to finish first.
It seems like they both work, but Heat Signature will be a lot quicker to finish. I'll keep working on Grappling Hook Game in between – I'm excited about making those tweaks – but I have a clearer picture of how to prioritise them now.
Speaking of which, I talked a bit about both games, and story in Heat Signature, and the appeal of sudden death, in this here interview.
Here are some more photos of IndieCade and New York.