Last month I made a new video of my ugly prototype for Heat Signature and put out an open call for artists and composers who might wanna work on it. When I did the same thing for my first game Gunpoint, around 30 artists and 40 composers applied. For Heat Signature, 81 artists and 232 composers applied. This was extraordinary and flattering, then daunting, then impossible, then exciting once I finally had my decision, then absolutely horrible when I had to tell everyone I hadn't picked. You don't really know how many '313 people' is until you have to say no to 310 of them.
My deep, deep thanks to the amazingly talented people who applied, it meant a huge amount to me that people of your calibre were interested in my thing.
Here's who I picked:
Alex Burnett, composer
I said if composers wanted to make a sample piece for Heat Signature, they could have a go at both the peaceful music that will play as you fly around space, and the tense music that will play once you're inside an enemy ship. Alex did a fantastic job of both, but his peaceful track in particular is just divine. Testing it in-game, as some of the first art started to make space look beautiful, it just perfectly matched the feeling of awe and serenity I wanted that experience to have.
Ivan Semidolin, composer
Ivan didn't try to match the sample tracks I posted, which I mentioned was an option. His full-length track captures a mood I didn't know I wanted. It uses industrial sounds that evoke the workings of this large machine you're aboard, and has this unusual rolling, clicking beat I can't get enough of. In-game, lots of great 'tension' samples made me feel like I was in a dangerous place – Ivan's made me feel like a dangerous person.
John Roberts, artist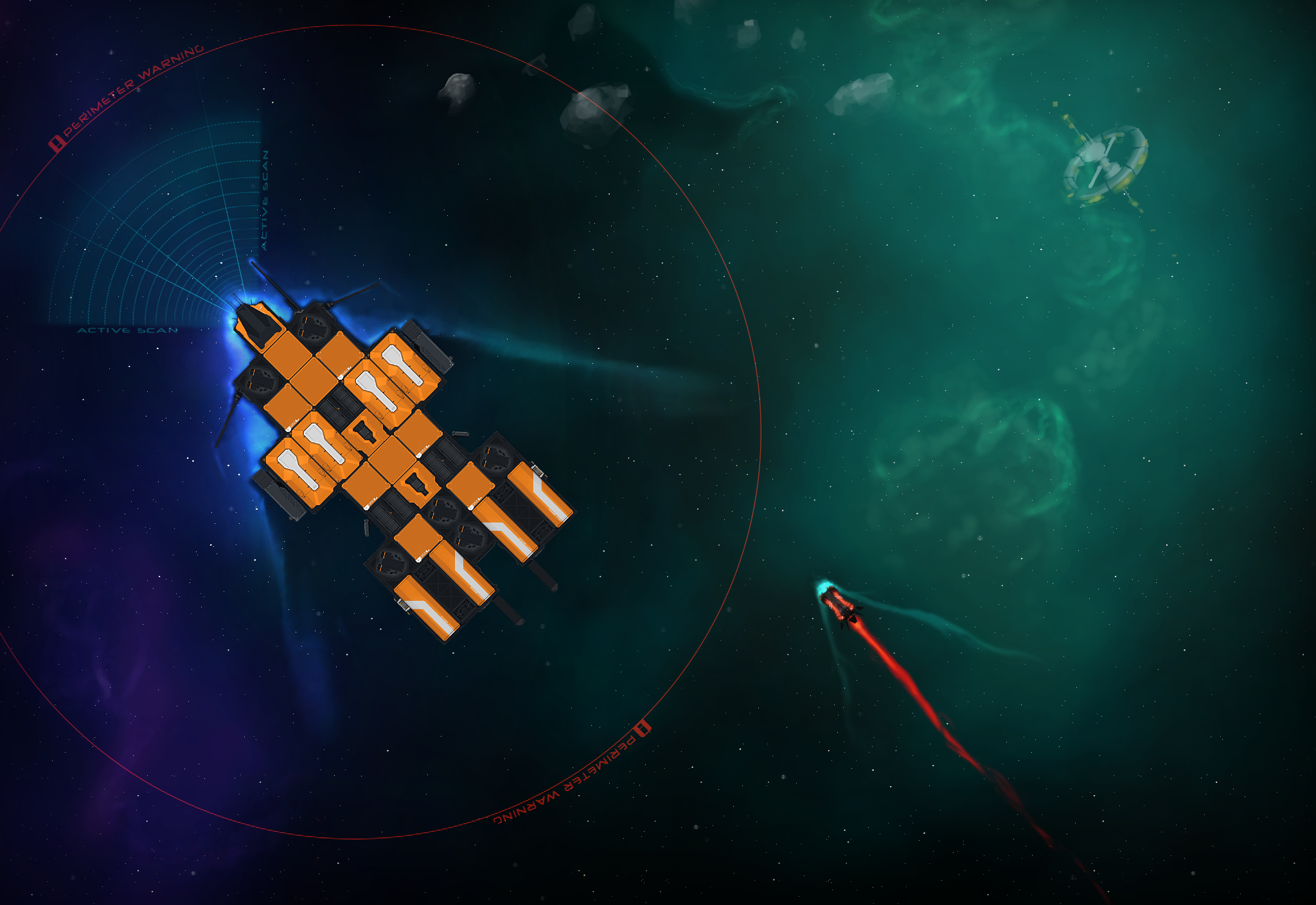 Several artists' samples made me say "Wow" out loud, but I think John's was the first that made me say "Holy shit!" Did we make the game already? I appear to be looking at several screenshots of a rich, meticulously detailed, satisfyingly chunky, gorgeous and completely finished Heat Signature. How does this already exist?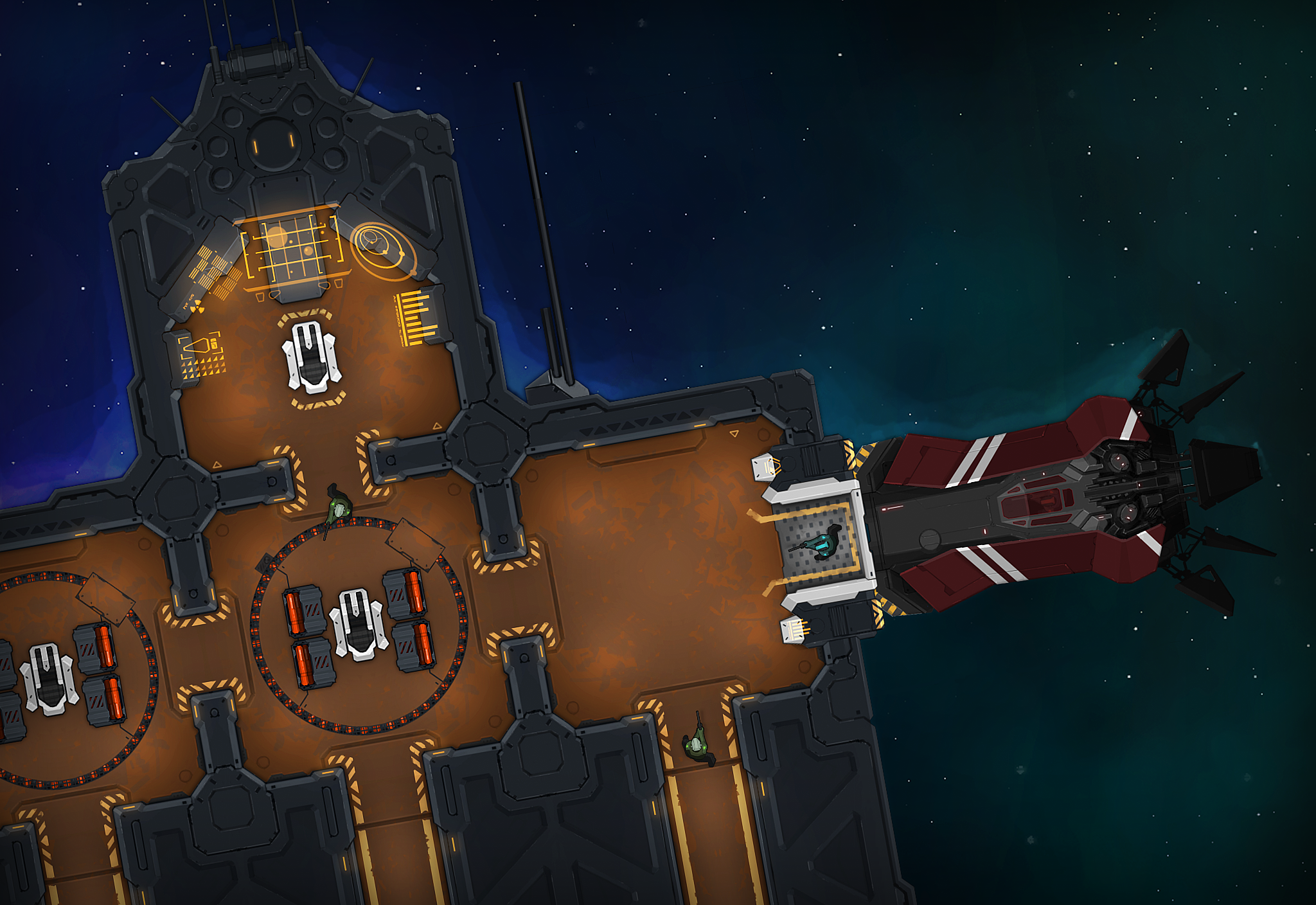 Apart from the crispness and vividness of the thing, what I especially love is the sense of solidity in the interior shot: I feel like I know how heavy these walls are, what the worn floor would feel like to touch. And it's full of clever game-savvy touches: all the interactive things are picked out in white, and boundaries between solid and empty space are stressed by hazard lines painted on the floor.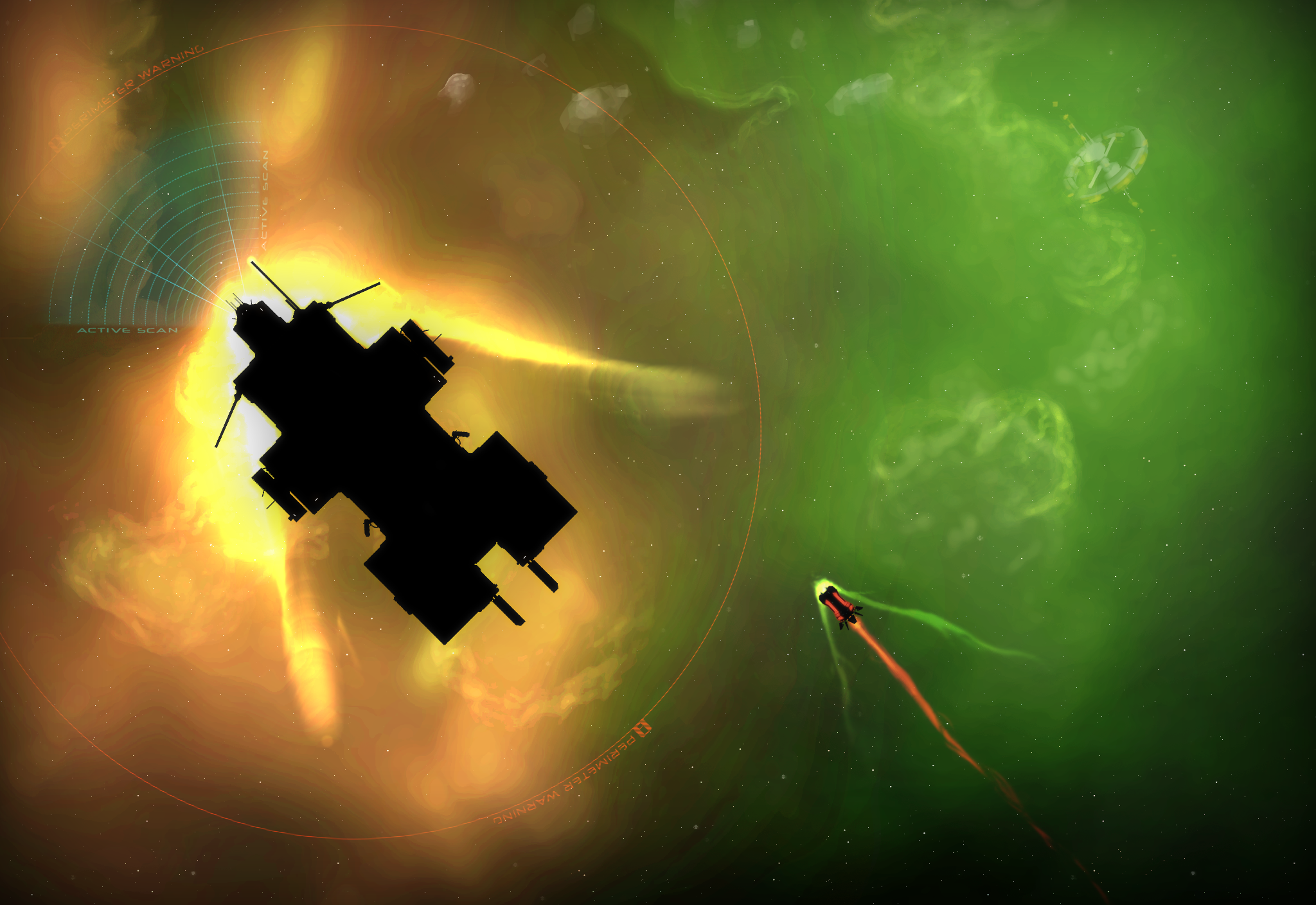 Sharp observers might recognise John's name: he was also responsible for the best art sample I got for Gunpoint, and therefore became Gunpoint's main artist. Heat Signature's style is radically different, but apparently he's just incredible at everything. Several other people I've worked with before also applied for these positions, and I didn't give them any particular advantage for that. But I also didn't exclude them: the point of the open submission process isn't to avoid previous collaborators, it's just to make sure that if I do work with them, it's because they're the absolute best fit for this particular game.
It was tough getting there, but I think that's what we've got, and it's really exciting to see it take shape. Obviously it's early days, but if you come and play it at Fantastic Arcade in Austin this week (free), or EGX in London next week, you'll be able to see how some of this stuff is already working in-game.
When's it out? Dunno! But if you're on the mailing list I'll tell you once it is.
Can I test? At some point! Again, I'll tell the mailing list when there's a way to do that. I only use it for major stuff like that.
More Heat Signature