Heat Signature's universe has been infinite since day 2 or 3, but until now you've only been able to see a meager 35,000 x 35,000 pixels of it at once. I knew at some point I wanted to let you see an overview of the part of space you're in, a collection of vast gas clouds that I think is going to be called The Grove. But I wasn't sure if this would have be a map mode or if we could zoom smoothly from one to the other. I'm still not sure if the latter is viable performance-wise, or even if it's the right way to go, and the galaxy is ugly at the moment, but for what it's worth I made it and here it is: (CPU warning, mega-GFY!)
I tweeted about how I approached this as I went, here are those tweets:
I also added actual heat signatures for the first time!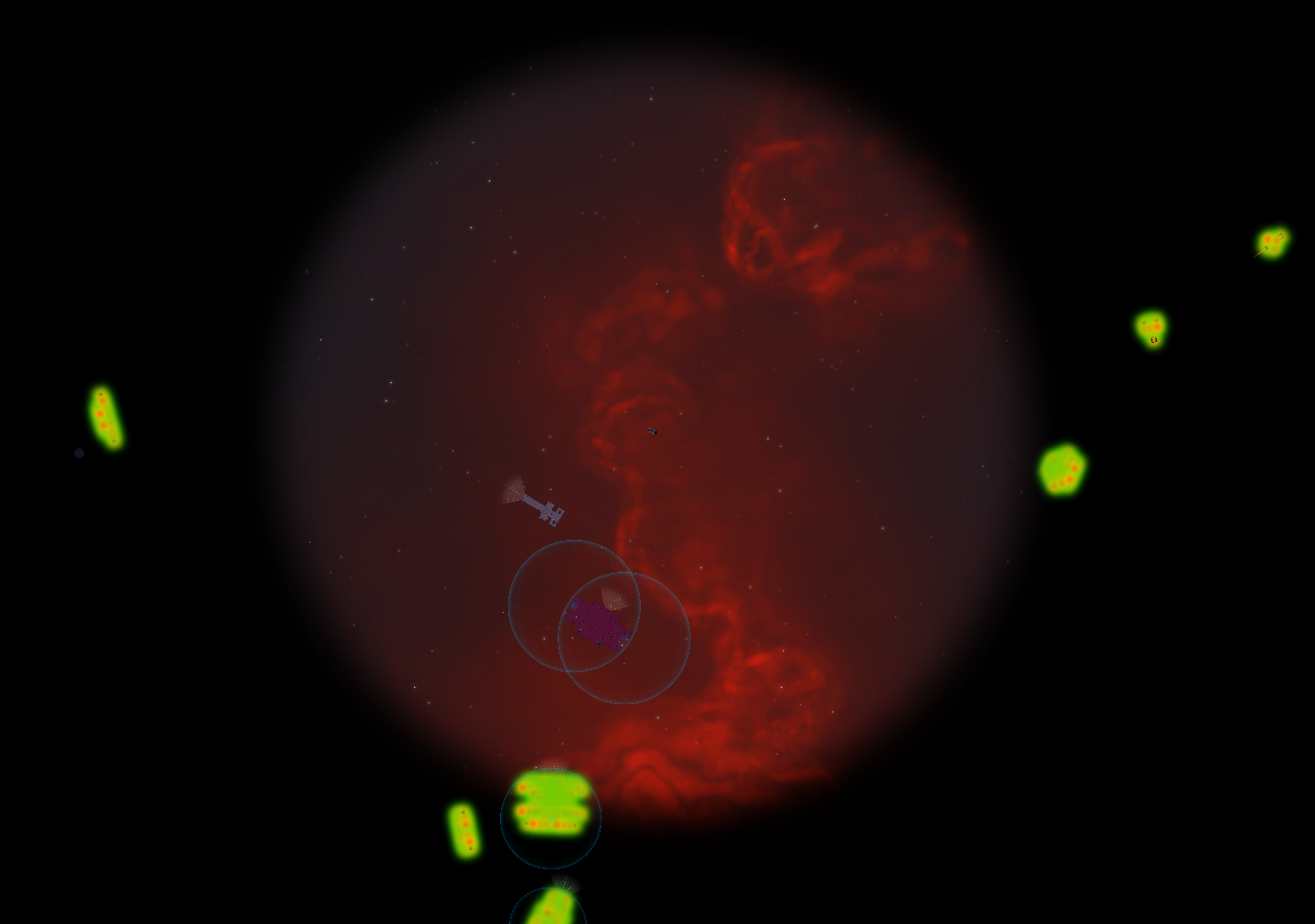 More Heat Signature