Heat Signature will be playable at two different events next month, in the UK and the US!
18-21 September: Fantastic Arcade at the Alamo Drafthouse in Austin, Texas, US
25-28 September: Eurogamer Expo (EGX) in Earls Court, London, UK
I'll be at both events to talk you through it and answer any questions with "I don't know," "No," or "We'll see." I'll also be doing some form of presentation at each, probably involving playing the game myself and explaining my plans.

Earlier this year I also made a game with artist and designer Liselore Goedhart, in which two players steer the tongues of anteaters and battle each other like disgusting slithery light-cycles as they compete for ants. That's SimAntics: Realistic Anteater Simulator, and it will also be playable at Fantastic Arcade!
And for EGX, I commissioned my friend and graphic designer Natalie Hanke (who I worked with on Distance) to create this spectacularly pink poster!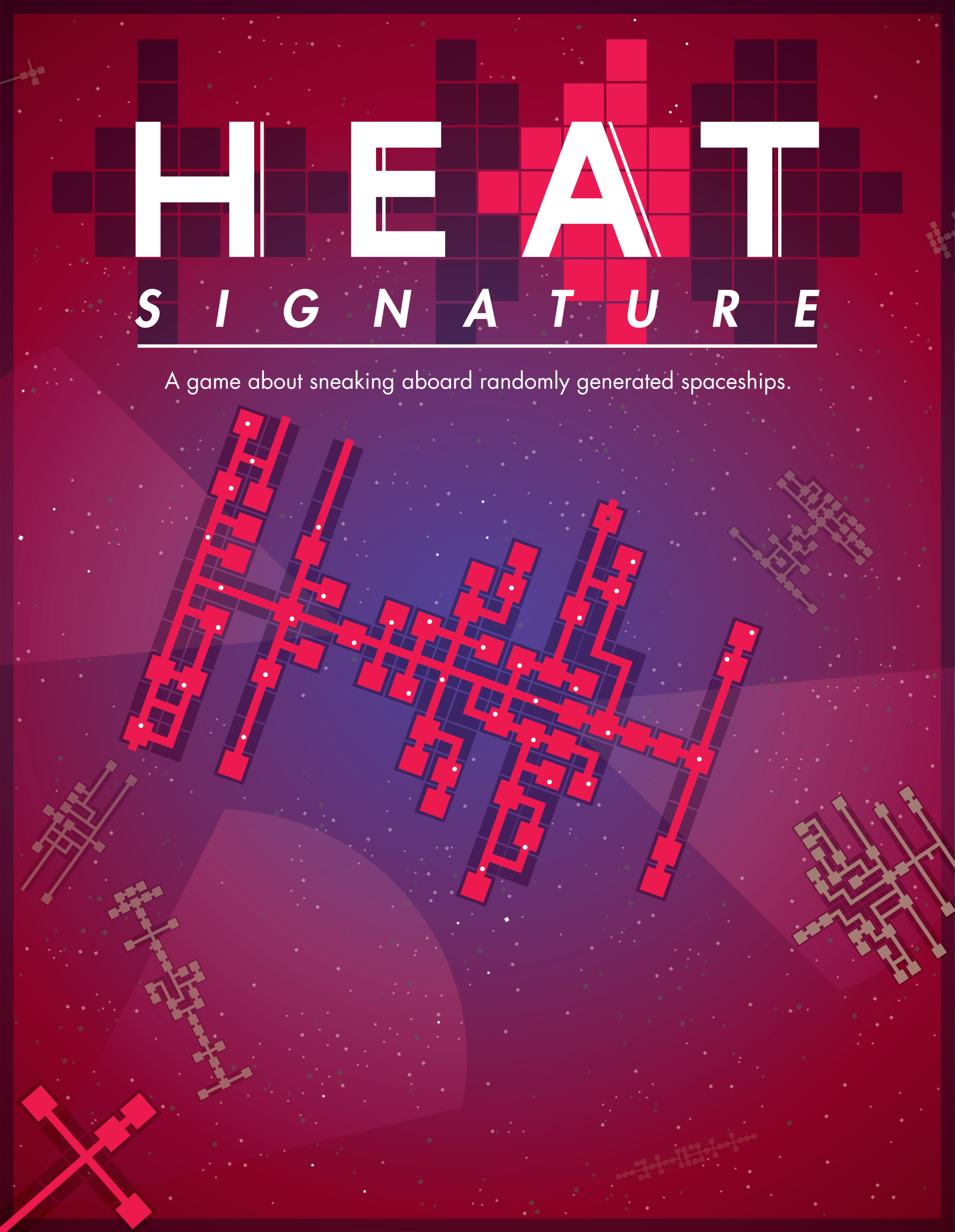 More Heat Signature