The next thing I wanna let you do in Heat Signature is take the helm of an enemy ship and fly it yourself. But right now, things go very screwy if you're on a ship as it accelerates. So I'm redoing all the relative velocity code to make sure the contents of a ship stay stable while it's jerking around.
I was testing the new code just now, and headed for a small ship to dock with it. It had rubbish heat sensors, so I came in pretty hot, and my ship was still cooling on its hull when I docked and snuck aboard. Unfortunately, at that exact moment, a much, much larger ship with much, much better heat sensors went past – and immediately spotted my still-warm ship latched onto the smaller one.
Ships have heat-seeking missile launchers now, of varying number, and when they attack they fire all of them. So as I'm dealing with the first guard in the small ship, four missiles slam into it. One destroys the module my ship was latched onto, sending it drifting into space. I run for the guard and knock him out, just as a missile destroys the room I was standing in a second earlier.
Two more rooms are blown off the smaller ship, leaving not much left. And once a space war starts, it doesn't stop: the big ship might not have been aiming for the small one, but they're enemies now, so they'll shoot it out until one of them dies. And with four missiles per volley and only three rooms left on this ship, I don't like our chances.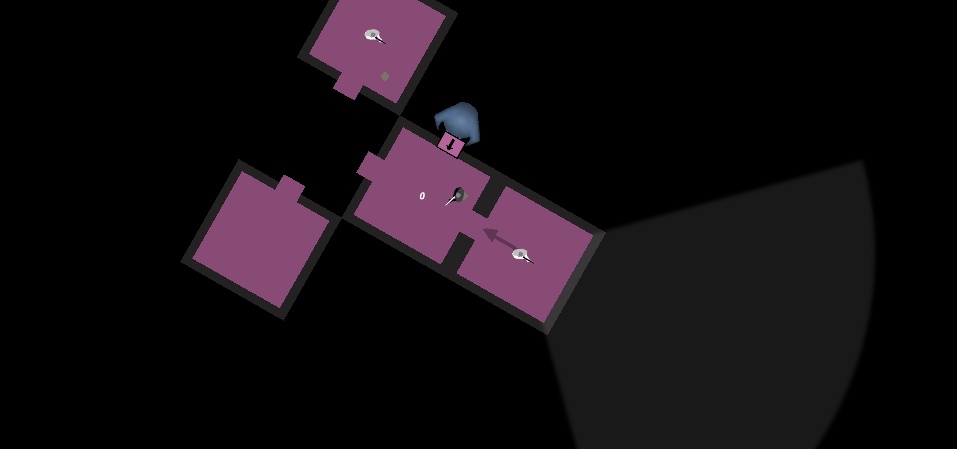 But it suddenly occurs to me that a ship doesn't have to be obliterated to 'die'. If you knock out the captain, its lights and sensors go out and other ships see it as defunct. The time between missile volleys is also randomised – somewhere between 3 and 6 seconds right now – so I had no idea if I had time, but I tried it anyway: I sprinted for the cockpit and smacked the captain unconscious. The lights went out, everything went quiet, and… nothing.
I zoomed out just in time to see the bigger ship's sensor radius slip off screen as it cruised off.
I was still boned of course, stranded on this ruined ship without one of my own to leave in, but it felt like a fantastic moment. I'd never even thought of this as a tactic until I randomly found myself in a situation where it was the only way to survive.
More Heat Signature